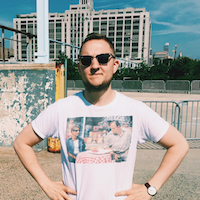 Hey, I'm Ben Howdle.
I'm a developer & designer from the UK.
I use different technologies.
JavaScript for front-end development.
Node.js for back-end development.
React Native for app development.
Hire me for these things
Consulting
I can work with you to plan, architect and review how you can achieve seamless development, so I can impart my knowledge and point you in the right direction. I'm well versed in where and how bottlenecks can appear, but also how to solve and avoid them.
Contracting
I've worked on front-end or Node.js contracts/freelance projects. More recently, I've been working with React.js, Redux & Vue.js, but I'm proficient in the whole front-end stack. I primarily work remotely, but I'll travel to most places for a kick-off meeting/face-to-face chat.
Workshops
Tailored, custom training delivered face-to-face is unbeatable. We'll chat beforehand about the specific areas that would be best to cover, which I'll then use to create the workshop. I'm based in the UK, but that doesn't mean I can't travel if you're internationally based.
Podcasts, interviews & articles